Citystone is a fabricator and installer of granite, marble and engineered stone. We specialise in commercial and residential projects ranging from large scale projects to small scale projects.
We have the ability and resources to produce many edge treatments, from the most popular single thickness 20mm slab through to double thickness edge options such as 40mm.
The following edge details are most popular with our clients. In addition, we also do specialty edges, and custom edges.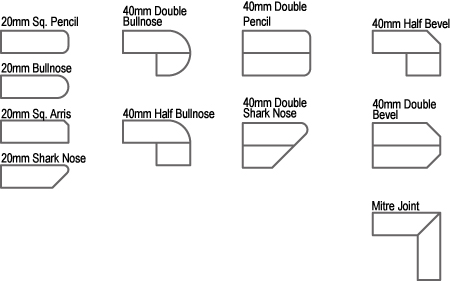 Citystone's machineries are capable of working with granites, marble, engineered quartz, sandstones, and have fabricated stones from many top stone suppliers thoughout Melbourne: